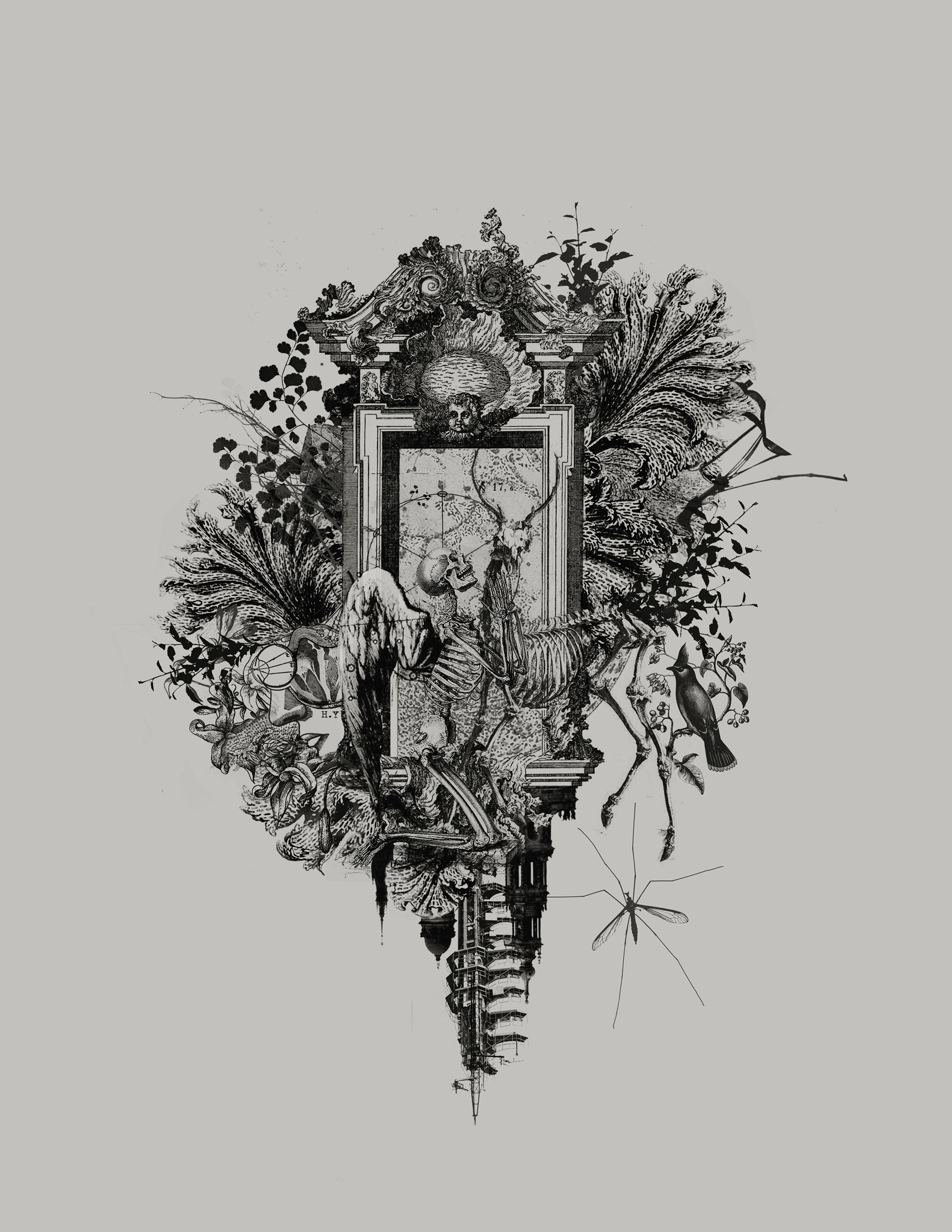 I was inspired by a collage piece I recently found. I wanted to create something dark and spiritual piece with all the vintage photos I found online. Thanks to vintageprintable.com ! Their resources are amazing ! 
I highly recommend all artist to go there and utilize their amazing collection !
Below is other color variations.